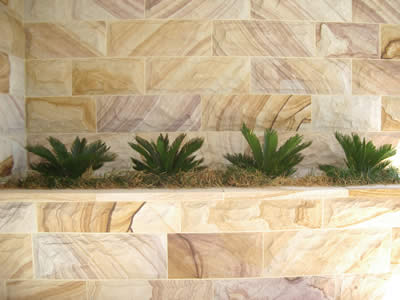 Rocksolid Stone has the ability to service any size job and specialize in the following areas:
Paving
Quoins
Cladding
Pier caps
Sawn slabs
Flagging
Rough squared blocks
Wall capping
Slabs
If you're looking for sandstone cut and ready to go then talk to the sandstone experts at Rocksolid Stone.
So for building renovations of any size, landscaping jobs of all descriptions, heritage restorations small or large, pool coping, steps, paving & walls we are the people to talk to, so phone us now on 0419 603 750 or visit us at the factory.
Our hours of trading are:
Monday to Friday 6.30 am to 4.00 pm.
Saturday 6.30 am to 12.00 pm.
We accept the following payments:
Cheques, Cash or Bank Cheques